For adding ease to your life the remote control window coverings have been introduced in the market. They carry the same fabric just like traditional curtains, the only change they attain is the fitted motor in their hollow tube for easy functionality. This motor is attached to the curtain fabric folds at the top giving you proper control of its operation. Remote can manage the working of the motor and indirectly of the curtain fabric. For this reason, you can easily deal with the enormous fabric folds of your window curtain.
Remote Control Curtains Are The New Trend For Home Interior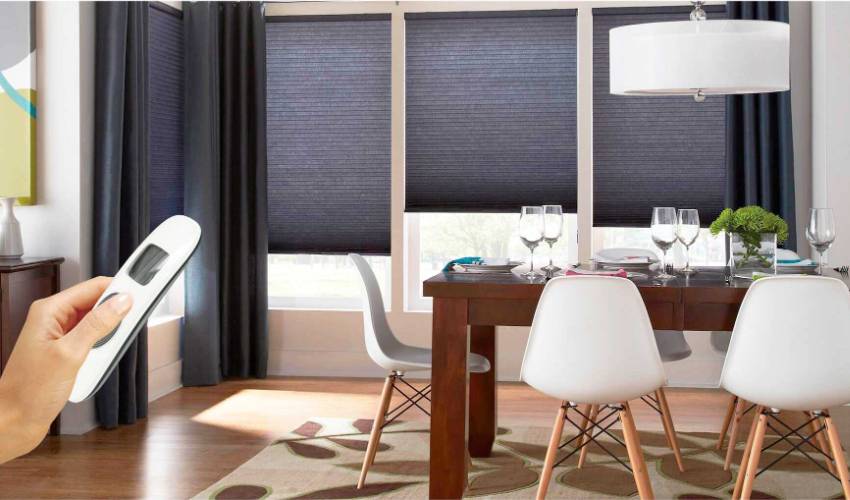 Styling a home requires proper planning, with the passage of time, it becomes necessary to have such interior themes that make working easy and do not consume excessive time. Motorized window curtains are the perfect addition to such modern interior styling for offering the best functionality with no effort and also are proven as timesavers.
People usually ask about the difference between traditional and remote control curtains. It is very clear that traditional curtains are designed to be handled manually while a remote is used to control motorized automatic curtains. Here are some points described to clear out their importance so you get to know why they are considered a trend.
1. Durable Hardware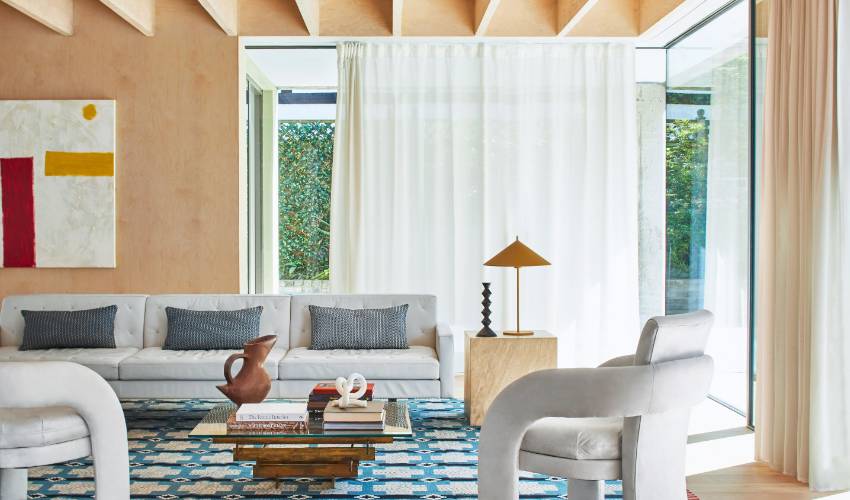 These curtains are hung on very stable hardware to offer 100% functionality. Their hollow tube or rod contains a motor inside for the functionality of curtain fabric. Unlike traditional curtains light rods, these are designed to stay durable and keep the entire mechanism functioning smoothly.
2. Remote Control Curtain System
Motorized window curtains are made to be handled with a single remote button that you can install on your gadgets too. The main point about their functionality is they can be managed even outside the room with their remote so tyere is no need to get worried if you think the curtain is opened and security can be compromised, as you can just close them with a single tap. They offer convenient operations and therefore are getting hyped in the market.

3. Save Your Efforts
There is no need to deal with the folds of curtains, instead select a motorized window dressing for your place to save your efforts by controlling them with a remote. Whenever you need the outside view, open them with a click and then close them when you need privacy.
4. Classy Home Interior Appearance
For a proper modern interior, a traditional curtain is always preferred, interior designers recommend cotton and linen fabrics for remote control curtains for the perfect styling of modern interior modules. An interior looks empty without curtains so it's a better idea to select motorized curtains for a classy and appreciable interior appearance.

5. Maximum Functionality
Because of their remote control system, they are handled by a motor, and therefore curtain fabric can not move itself even not to an inch. If you open them, they stay like that, if they are closed they offer 100% privacy and security to the interior and do not get opened without your permission.
Come To An End
These remote-control curtains work efficiently to offer maximum functionality without interrupting the interior module. They are designed with a long-lasting working system to offer ease for you, saving you efforts and time. They are the perfect choice for your home interior, as they offer maximum functionality by blocking the outside factors and do not change their position without your commands.