Remote control curtains are the new hype in the market, the only reason is their functionality. With their convenient operational measures, they add a classy appearance to the place. Business owners preferably use them as a classy functional decor idea. Hotels are widely getting renovated with these window coverings for getting maximum benefits.
What is the specialty of these window coverings that people are moving toward and leaving the traditional curtain idea behind for their workplaces? To know the features of motorized window treatments, read this article and determine whether they are the best choice for the business platforms or not.
Businesses Are Preferring Remote Control Curtains Over Traditional Ones
Why are hotels curtains and hospitality businesses preferring motorized window curtains for the styling of their place? This is the most common question nowadays. Hotels need to be styled with the perfect window covering that helps in enhancing the functionality of the interior. A proper window covering with a classy appearance is necessary to attract the guests' attention. Here are a few points mentioned that point towards the reasons why businesses are impressed by remote control curtains.
1. Time And Effort Savers
Controlling curtain folds and functionality with a single remote button is way too easy than managing huge curtain fabric foldings manually. With the reduction in your efforts, these window dressings help in saving time too; within seconds the curtain panel can get opened or closed with a remote button. While a traditional curtain always takes time which is required to handle the fabric and also needs accessories to keep its folds aligned. Customers enjoy the motorized curtain technology used throughout the entire building, get impressed and add positive reviews.

2. Durability
When a window curtain is handled manually, there are more chances of getting damaged or spilled. No remote control curtains require you to go near them for their operation and this point also enhances the longevity of the window curtains. The hardware of these curtains always features high-quality material, making them last long.
3. Cost-Effective Coverings
With no excessive accessories to hold and align their folds, remote control window curtains come with a flexible and budget-friendly price tag. Depending on the quality of the fabric texture their prices vary, these window dressings are doubtlessly reasonable with no compromise on their classy appearance that attracts visitors, so are the perfect choice of  hotel curtains for decoration.

4. Classy Interior Appearance
Without any traditional or decorative look, they are designed to be styled with elegant fabric shade and texture. They are the best choice for a modern interior theme that is mostly preferred by all businesses. Hotels, restaurants, and event halls always follow modern interior styling for their place which makes these curtains a great choice.
5. 100% Privacy And Security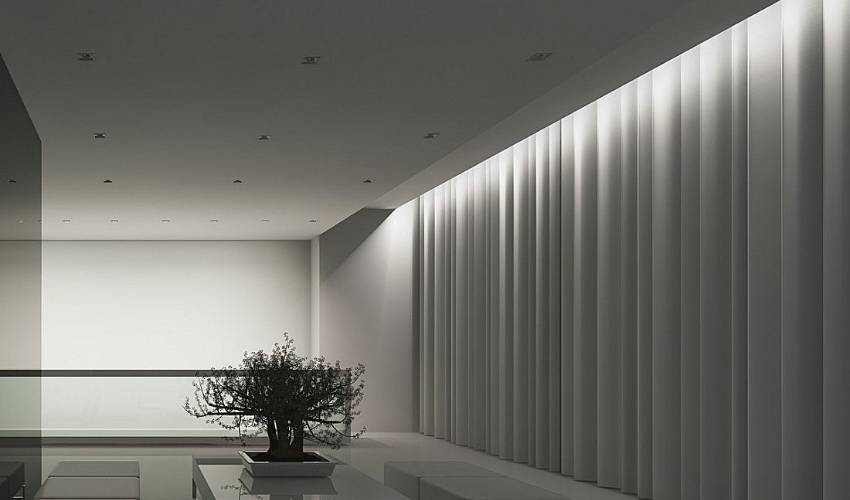 The curtain fabric is attached to the hollow tube with the help of hooks. With all the control in your hand, these folds can not move in any direction, hence providing maximum privacy. In addition to that, they are helpful in adding proper security to the interior with no compromise on their appearance. Also, they add sufficient warmth and calmness by blocking out outside factors such as icy breezes, invasive sounds, and irritating light, hence creating a well-balanced environment for the ease of customers.
Come To An End
Motorized window curtains are the best choice for hotel businesses because hotels mostly follow modern interior styling for the comfort of their customers. Without compromising the appearance, motorized window dressings are easily operable with a remote system. They add full privacy to the place and stay longer than traditional curtains with fewer chances of getting damaged.